As large social media platforms like Reddit grow subject to ever increasing scrutiny over the content posted by their users, it is becoming increasingly common for these platforms to remove entire communities over concerns about the content being shared and discussed there.
Last week, Reddit struck down /r/MicrosoftSoftwareSwap, a popular subreddit for buying and selling digital licenses to Microsoft products. The move coincided with the banning of a similar subreddit /r/MicrosoftServices and a number of the largest sellers on both subreddits.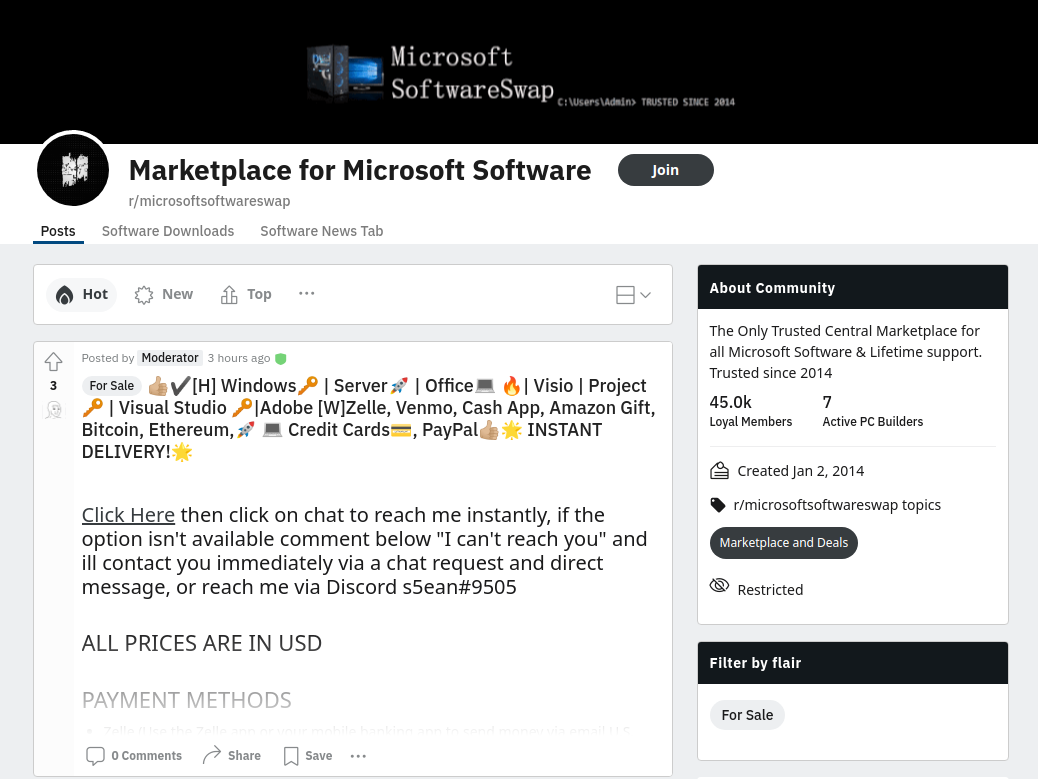 Officially, the reason for the ban as declared by Reddit, is because the subreddits were being used for spam.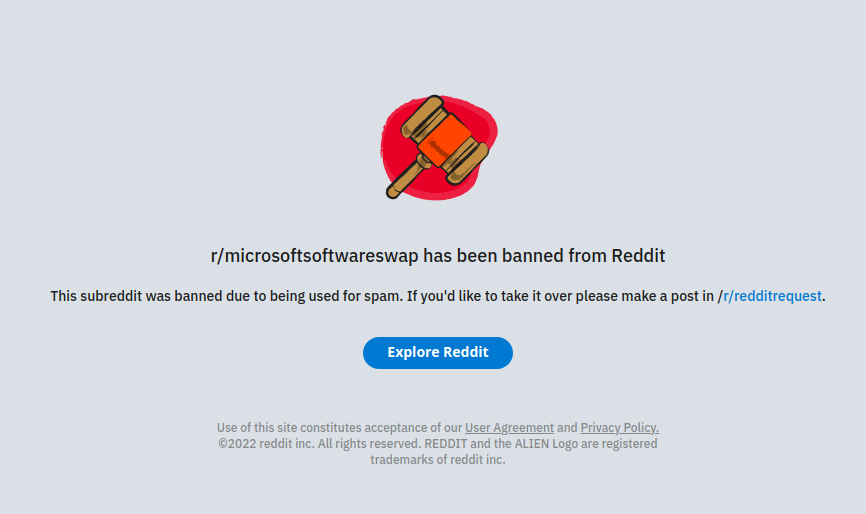 At first glance, this explanation might hold up under a strict interpretation of Reddit policies, since these subreddits frequently contained duplicates of the same post in order to keep the fresh and active sellers on the top of the listings.
However, the timing of the concurrent bans, after the subreddit operated undisturbed for nearly a decade, and conveniently leading up to Reddit's anticipated stock IPO, leads some displaced community members to conclude that the move is really about distancing the platform from the activity on the subreddit, in order to avoid attracting unwanted attention from Microsoft, whose software's EULA does not typically authorize this type of resale. The discounted prices offered by sellers on /r/MicrosoftSoftwareSwap likely also cut into Microsoft's retail software business.
Sellers, and even operators of these subreddits, were unaware of the bans and unable to prepare for their sudden impact. One former /r/MicrosoftSoftwareSwap moderator, going by the Reddit username s5ean, had been selling product keys on the subreddit for almost a decade, accumulating a large base of both repeat and new customers. His livelihood was suddenly shut down on Reddit's whim, leaving him scrambling to reconnect with past customers as his own Reddit accounts were being shut down as well.
S5ean, not deterred, created a Discord community, which he's dubbed The New Microsoft Software Swap, where he hopes to gather together what's left of his customer base as he figures out how to move forward from here. He plans to keep on selling his discounted licenses for Microsoft software as he works on finding new ways to reach customers.
If you are a displaced user from the /r/MicrosoftSoftwareSwap community who is looking to get in touch with S5ean, his Discord can be found here: https://discord.gg/vUa8ngTGpy